Why Preventx?
Preventx is the largest provider of remote sexual health testing in the UK.
We are a trusted partner, supplier and adviser to the NHS and local authorities across the UK, and through Sexual Health London we partner with the NHS to run the largest publicly funded remote testing programme anywhere in the world.
Our sexual health services
We have a range of services that provide people with comprehensive sexual health testing, treatment and care.
SH.UK is a sexual health service that provides free and easy access to home sexual health testing, in partnership with the NHS.
SHL.UK is a discreet sexual health service for Londoners, providing remote testing, contraception and treatment.
Freetest.me is our long-standing service supporting national sexual health screening particularly in 16-24s.
test.me offers easy to access at home sexual health testing for anyone who doesn't qualify for a free STI test.
Seamless end-to-end remote testing
From our innovative and customisable technology platform through to efficient dispatch and accredited in-house laboratory, our end-to-end service means we can ensure you get the best quality, value, and impact.
Proprietary technology platform
Fully accredited and regulated
Insight through data and reporting
Dedicated in-house laboratory
Efficient packing and dispatch
Clinician-led oversight
CASE STUDY
How symptomatic testing has transformed sexual health services in Kent
In response to Covid-19, Kent implemented an innovative approach to online sexual health testing through two new pathways: one for mild symptomatic testing and a complex symptomatic testing pathway to support an unmet demand.
93.3%
of people were able to test online
69%
Would have previously been able to test online
45%
Over the age of 45 and didn't want to attend clinic
Quality assurance is at the heart of everything we do, embedded through our systems, processes and working practices.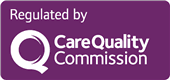 Regulated by the Care Quality Commission
Cyber Essentials Plus certified
In partnership with the NHS